Outstanding Rug Cleaning Services
Niota TN & Cleveland TN
Do you have a rug that's impossible to keep clean? With pets, kids, and the many factors of everyday life, these rugs can get dirty in a hurry. Thankfully, LuxPro Carpet Cleaning is here to help!
By following our rigorous, seven-step rug cleaning process, your rug will be fresh and clean in no time! LuxPro Carpet Cleaning is a family-owned and operated cleaning business with locations in Niota and Cleveland, TN. We provide both residential and commercial rug cleaning services, and we always treat our customers with respect and professionalism!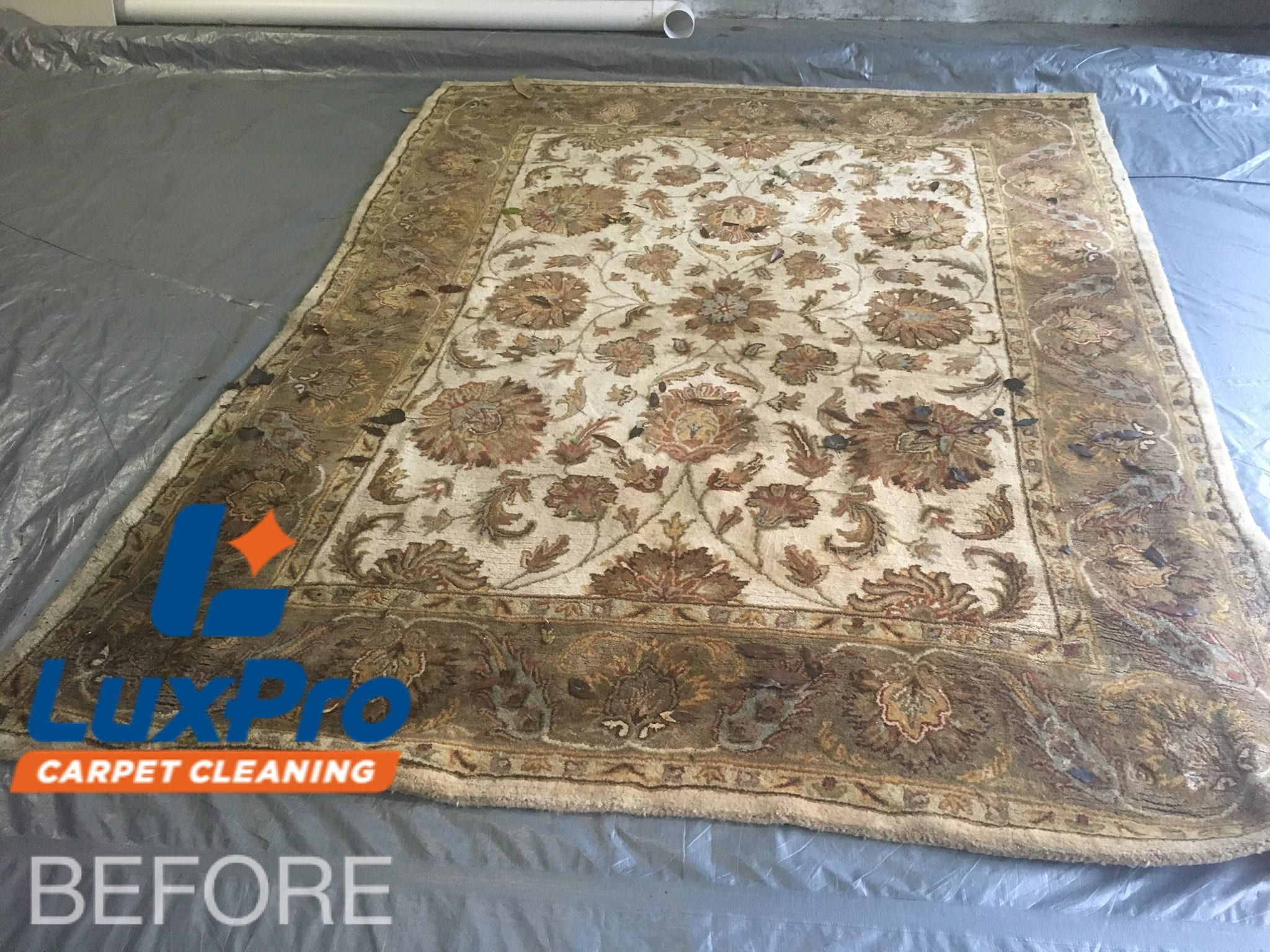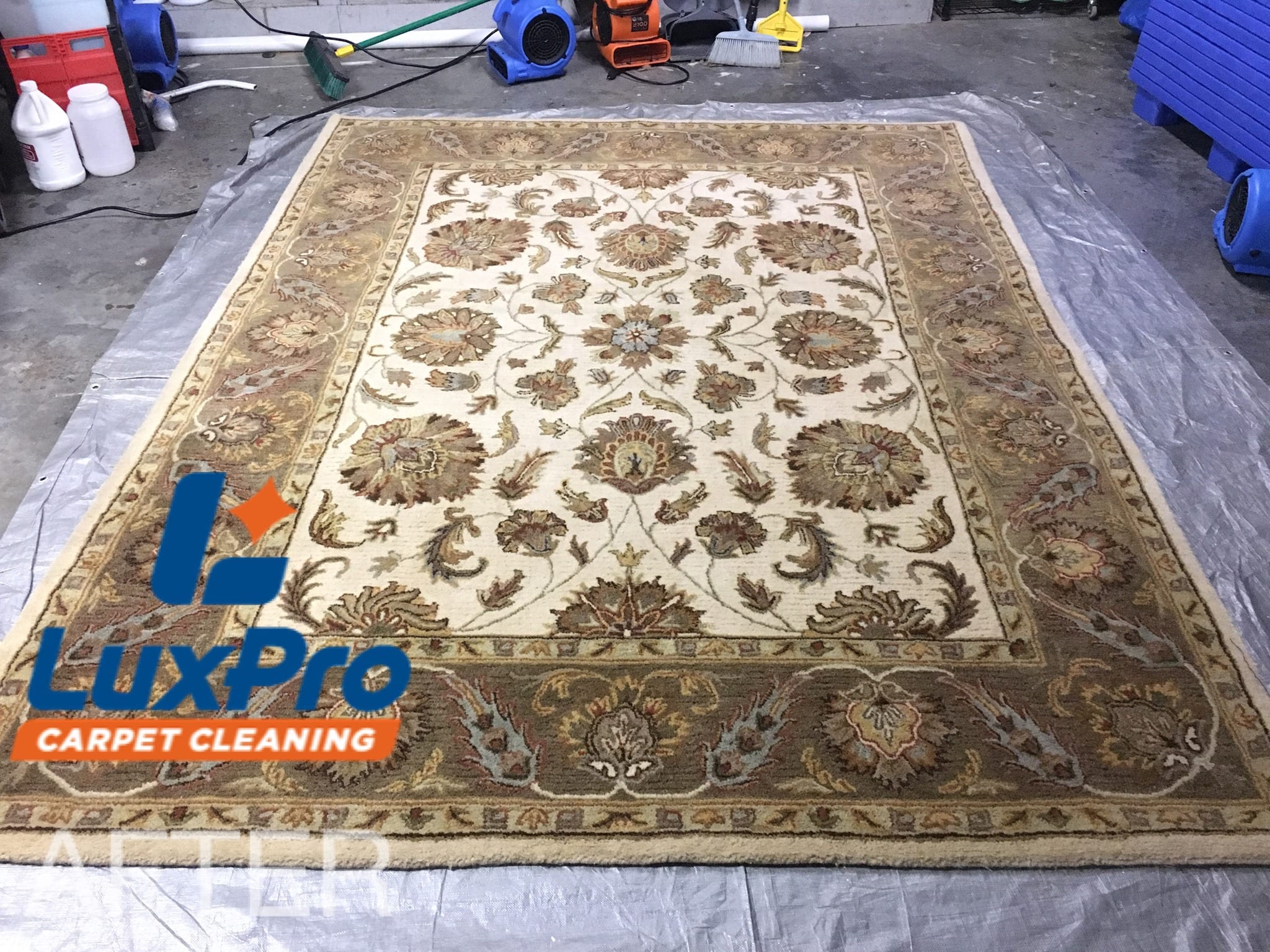 Our 7-Step Rug Cleaning Process
While many people believe every rug cleaning process is the same, that simply isn't the case. As no two rugs are identical, every single rug requires a specific cleaning process. This helps to achieve a higher level of cleaning success while also preventing any damage to the rug.
For sanitation reasons, we perform our rug cleaning services at our rug care shop, not in your home.
Here is more information about each step of our rug cleaning process:
Inspection & Dye Bleed Testing

The first step involves a measurement of the rug, including a detailed inspection. We check for any bleeding or damage, and we'll provide you with an estimate to repair these issues, if applicable. Repairs aren't always needed, so we'll give you our professional advice.

Rug Dusting

We will then dust the front and back of your rug. As dust, sand, and grit find their way into the foundation of your rug, this can cause premature wear. We'll work tirelessly to bring out these troubling particles.

Soaking & Hand Washing

Your rug will then be drenched with plenty of clean, cold water. Following this step, we'll apply non-toxic rug shampoo by hand to lift out stains and odors. We use specialized hand-washing techniques to ensure we don't cause any damage.

Thorough Rinsing

After our rigorous scrubbing process, we'll thoroughly rinse the front and back of your rug to remove any remaining shampoo. Throughout this step, we'll make sure all stains and spots are lifted from your rug.

Water Extraction & Drying

LuxPro Carpet Cleaning uses an extraction vacuum to eliminate any remaining moisture, and we can assure you we never use a dripping method. We then utilize a special drying table to complete the air-drying process.

Fringe Cleaning & Maintenance

Our team pays close attention to the fringe on your rug. After washing, we carefully brush this by hand to restore the natural appearance. If this fringe is damaged, you'll want to repair it right away, as further damage can occur if left untreated.

Wrapping for Pickup or Delivery

The final step in the process involves professionally wrapping your rug for protection. Once the rug is ready for pickup, one of our friendly team members will give you a call. If you need a delivery, we'd be happy to provide that for you. We gladly offer fast and simple pickups and deliveries.
To work with the leading rug cleaning provider in Tennessee, call LuxPro today to make an appointment!
Get Your Free Rug Cleaning Estimate Below!